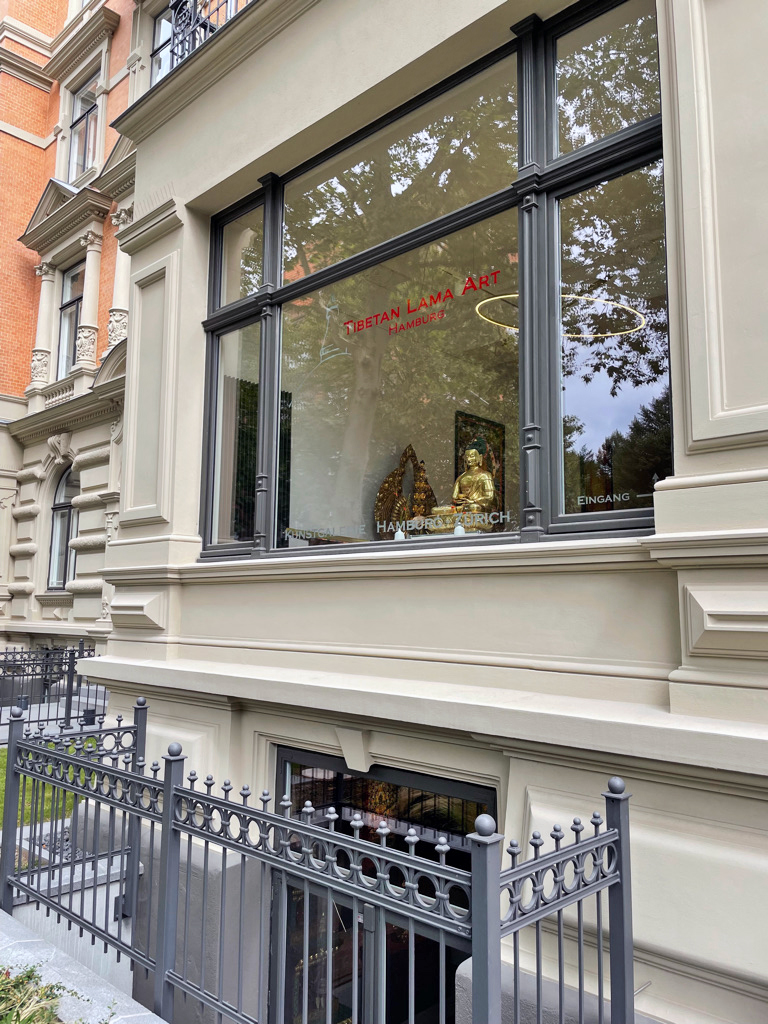 Tibetan Lama Art was founded in 1999 in Hamburg.
After almost 22 years of being at home in the multiculturally oriented St. Georg neighborhood, the opportunity was given to move into beautiful rooms of a historic listed palace in the Rotherbaum district in the summer of 2021.
At this location, in close to the university, Tibetan Lama Art presents itself impressively as a specialized gallery for Tibetan Buddhist art.
Since 2012 Tibetan Lama Art has also been represented in Zurich.
In September, Tibetan Lama Art - Zurich opened its salesrooms at Seefeldstrasse 55, moving to Seefeldstrasse 52 in August of 2018.
Situated on the right bank of Lake Zurich, the popular Seefeld district is a lively and central location.
Tibetan Lama Art - Hamburg
Schlüterstrasse 2
20146 Hamburg
Germany
Owner: Manoj Rauniar
Phone: +49 (0)40 280 500 26
Mobil: +49 (0)172 51 72 836
E-Mail: hamburg@tibetanlamaart.com
Internet: www.tibetanlamaart.com
Opening hours
Mo. – Fri. 12 p.m. – 6p.m.
Sa. 12 a.m. - 4 p.m.
Or on an appointment
Tibetan Lama Art - Zürich Manoj Rauniar
Seefeldstrasse 52
8008 Zürich
Switzerland
Phone/Fax: + 41 (0)43 268 58 48
Mobil: + 41 (0)79 899 65 16
E-Mail: zuerich@tibetanlamaart.com
Internet: www.tibetanlamaart.com
Opening hours
Tue. – Fri. 12 p.m. – 6p.m.
Sat. 11 a.m. - 4 p.m.
Or on an appointment